The China–Laos Railway & Worsening Food Crisis:
Is Laos Legally Prepared?†
Table of Contents
Estimated Reading Time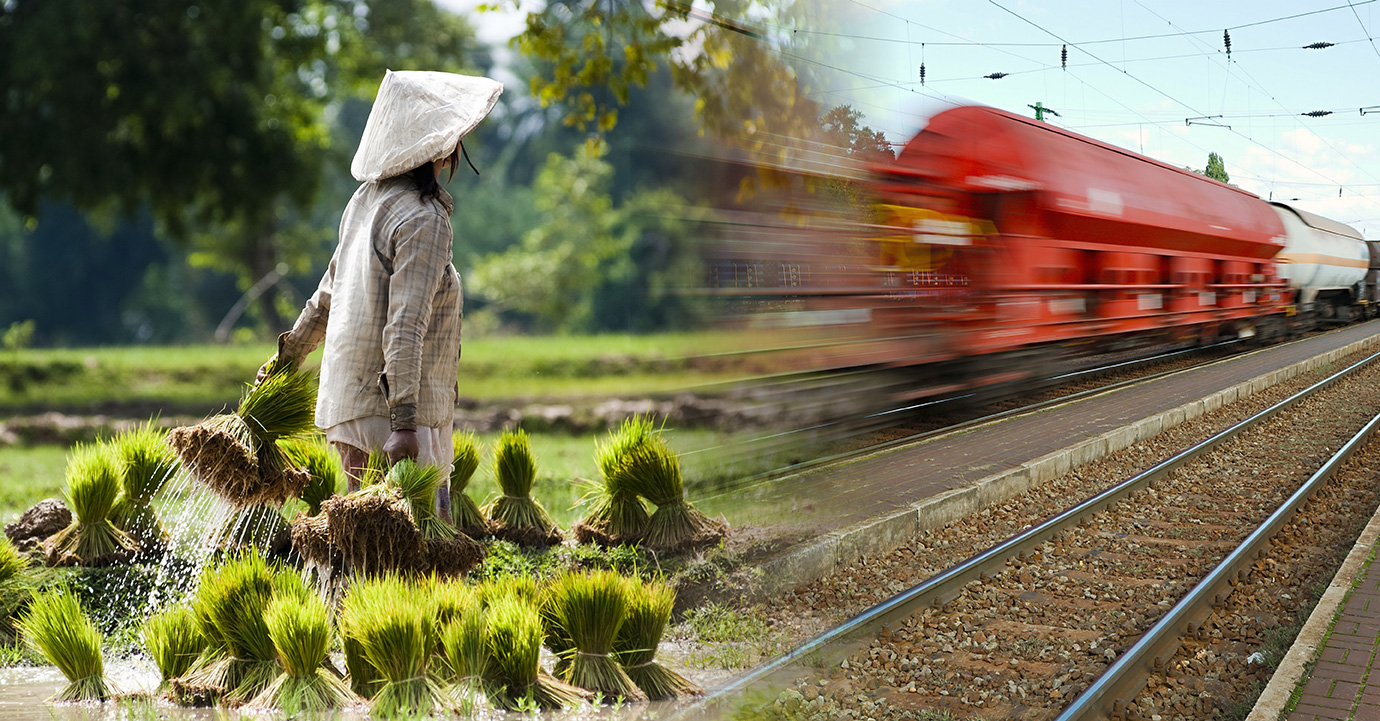 The worsening food crisis around the world has made the China–Laos Railway, which opened in December 2021, even more important to China (see SINOTALKS.COM In Brief No. 7). With this railway, agricultural products can leave Vientiane, the capital of Laos, in the morning and arrive in Kunming, the capital city of China's southwestern province Yunnan, the same day. The railway has not only given landlocked Laos a rare opportunity to thrive economically, but also essentially turned Laos into China's backyard that can help secure China's food supply for its huge human and livestock population.
While enjoying this new economic opportunity, is Laos also prepared to handle major legal issues that may arise from the operation of the China–Laos Railway? Has China taken steps to help Laos so that the latter can manage related legal risks better? After all, from China's perspective, helping Laos maximize its benefits from this USD 6 billion railway project while minimizing the risks involved will strengthen the two countries' relations, bode well for China's presence in that region, and send a strong and positive message to other countries hosting large-scale China-related projects.
Agricultural Products from Laos to China
Agricultural exports are an important source of revenue for Laos. In 2021, Laos earned USD 7 billion from exports and nearly one-seventh of this amount was from agricultural exports. Of these agricultural exports, more than 80 percent went to China, with bananas, watermelons, and sugarcane being the main products.
To fully take advantage of the opportunities offered by the China–Laos Railway, businesses and governments in both Laos and China have taken important steps. In May 2021, Chinese businesses closed a deal worth more than USD 1.5 billion to purchase from Laos nine agricultural products, including mangoes, durians, and soybeans, during a five-year period ending in 2025. In November 2021, the Government of Laos added nearly 100 types of fruits and vegetables grown in Laos to a list of "priority" agricultural products marked for sale to China. In addition, the Government of Laos has instructed that more research and development be conducted to improve the quality and yields of agricultural products so as to boost the trade with China.
Two Major Legal Issues
All these developments are exciting. However, Laos needs to be fully prepared for dealing with two major legal issues:
Protection of new plant varieties developed in Laos
Laos's research and development efforts to improve the quality and yields of the country's agricultural products cannot proceed alone. These efforts need to be supported by a legal framework that can protect the new plant varieties.
Laos is not a party to the International Convention for the Protection of New Varieties of Plants, which, as of November 2021, has 78 parties, including China, Singapore, and Vietnam. The group established by the convention identifies its mission as: "To provide and promote an effective system of plant variety protection, with the aim of encouraging the development of new varieties of plants, for the benefit of society." While many stories of success exist to encourage accession to the convention, there are also doubts about whether a country should take this step and, even if it decides to do so, whether it should consider becoming a party to the 1978 version (as is China) or the 1991 version (as are Singapore and Vietnam).
China became a party to the 1978 version of the convention in April 1999. To prepare for this accession, China issued the Regulation on the Protection of New Plant Varieties in March 1997. Since then, the country's legal framework focusing on the protection of rights to new plant varieties has been evolving rapidly and becoming more and more sophisticated (for more information, see my article titled China's Growing Focus on the Protection of Rights to New Plant Varieties: Three Guiding Cases and Related Implications). China's experience in weighing the pros and cons of the convention and in building a strong legal framework accordingly could be a valuable reference for Laos.
Potential infringement of rights to new plant varieties meticulously protected by Chinese law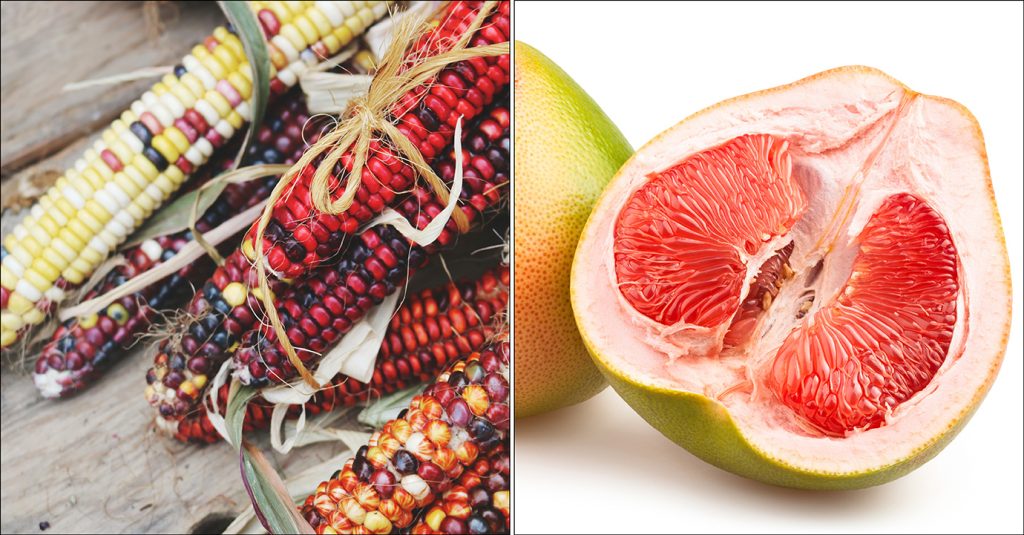 Prior to the operation of the China–Laos Railway, many Chinese companies had already invested in the agricultural sector in Laos. By 2020, more than 200 Chinese companies had reportedly invested nearly USD 600 million in agriculture and forestry in Laos. Many of them focus on growing various fruits in Laos for exporting them back to China.
With the above development in mind, imagine this scenario: local parties in Laos (e.g., farmers, breeders, and/or other players along the supply chain of foods) are engaged by Chinese companies to grow and deliver crops for sale in China. The crops are later found to have been grown from propagation materials of varieties for which rights have been granted under Chinese law. Holders of these rights bring lawsuits against the Chinese companies and the parties in Laos for infringing their rights.
Considering the enormous potential profits involved, the above scenario is highly likely to occur. To protect themselves, these potential defendants (which include the parties in Laos) and their advisers need to understand related Chinese legal principles and be prepared in advance. For example, they should be aware that under specific circumstances, the defendants have the burden to prove that no infringement occurred (see Guiding Case Nos. 92 and 100) and the evidence needed takes time to compile (e.g., DUS (i.e., Distinctness, Uniformity, and Stability) test reports showing results of field planting). In addition, they should know that the term "propagation material" is quite broadly defined (see Guiding Case No. 160).
To help Laos deal with the above two major legal issues, it would be wise for China to share its experiences and knowledge. Seen as a helpful and fair partner, China is more likely to sustain its trade with Laos and develop good relations with this small but increasingly important country.
Do you know…
In this SINOTALKS.COM In Brief article and the preceding one (see SINOTALKS.COM In Brief No. 7), I have shared some information about the China–Laos Railway and discussed related legal issues. Writing these articles has prompted me to think of a few details:
China−Laos Legal Exchange Conferences?
Have China and Laos organized legal exchange conferences and/or other capacity building workshops to help each other understand how their legal frameworks support the opportunities and manage risks arising from the China–Laos Railway? For example, in the context of China and the United States, I spoke at a few U.S.−China Legal Exchange Conferences and found them to be useful.
The developer in Costa Rica had a net gain of more than USD 1.2 million!?
In SINOTALKS.COM In Brief No. 7, I referred to a construction project in Costa Rica poorly built by the Chinese companies involved. The amounts of money involved in that case should raise eyebrows. Let me summarize the relevant facts here.
On the grounds of "inferior quality", the developer in Costa Rica filed a claim with the bank in Costa Rica for the payment of USD 2,008,000 under a demand guarantee set up (by the Chinese contractor) to ensure the quality of the construction. To protect the international system of demand guarantees, the Supreme People's Court of China decided that the bank in Costa Rica had rightly followed the terms of the demand guarantee to pay USD 2,008,000 to the developer in Costa Rica, even though this developer was found (via arbitration; award upheld by the court system in Costa Rica) to have seriously breached the construction contract for not paying the construction cost and corresponding interest due. According to the arbitration award, the developer in Costa Rica had to pay USD 800,058.45 as the total amount for completed (and inspected) portions of the construction, plus interest.
Please read the above paragraph closely… Apparently, the developer in Costa Rica had a net gain of more than USD 1.2 million (i.e., USD 2,008,000 minus USD 800,058.45). Since the USD 2,008,000 paid by the bank in Costa Rica in accordance with the demand guarantee had to be ultimately covered by the Chinese contractor, did this Chinese company ever take separate legal actions against the developer in Costa Rica to essentially get some money back?
If you have information that can shed light on the above details, please contact me (mgechlik@sinotalks.com). Thank you!
P.S. I want to thank Peining Wang, Research Assistant of SINOTALKS.COM, for his research support during the preparation of this and preceding SINOTALKS.COM In Brief articles.
---
† The citation of this article is: Dr. Mei Gechlik, The China–Laos Railway & Worsening Food Crisis: Is Laos Legally Prepared?, SINOTALKS.COM, In Brief No. 8, Mar. 23, 2022, https://sinotalks.com/inbrief/2022w11-english. This article was first published on LinkedIn on March 16, 2022, https://www.linkedin.com/pulse/chinalaos-railway-worsening-food-crisis-laos-legally-prepared.
The original, English version of this article was edited by Nathan Harpainter. The information and views set out in this article are the responsibility of the author and do not necessarily reflect the work or views of SINOTALKS.COM.
Related Articles
Consultation, Training, & Speaking Engagements
If you need strategic solutions to problems affecting your business/professional activities in China and/or beyond, contact us at contact@sinotalks.com. We will be delighted to offer our assistance through consultation, customized training, and/or speaking engagements.