Consultation, Training, & Speaking Engagements | 咨询、培训与演讲
Dr. Gechlik visits the Supreme People's Court to meet with judges in charge of Guiding Cases.
 
熊博士访问最高人民法院,会见负责指导性案例的法官。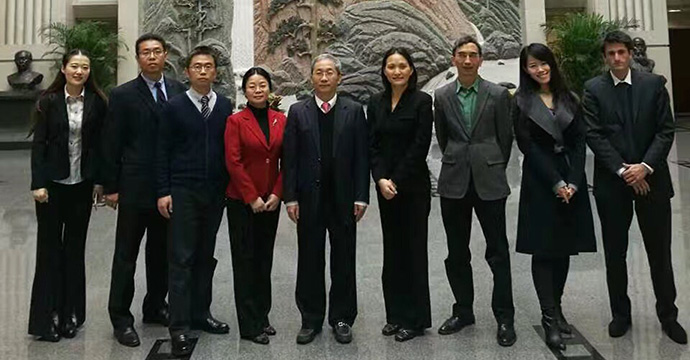 Dr. Gechlik shares her analysis of Chinese cases at an international conference that she and her team organized for senior judges and lawyers from China, the United States, and other countries.
 
熊博士在她和她的团队为来自中国、美国和其他国家的高级法官和律师组织的国际会议上分享了她对中国案例的分析。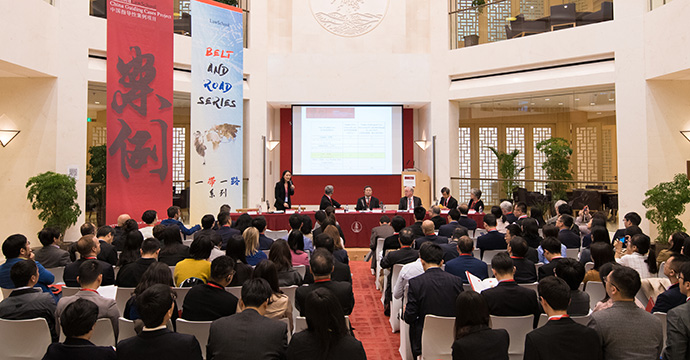 At the Forum on the Belt and Road Legal Cooperation, Dr. Gechlik explains the importance of Guiding Cases to the initiative.
 
在"一带一路"法治合作国际论坛上,熊博士解释了指导性案例对该倡议的重要性。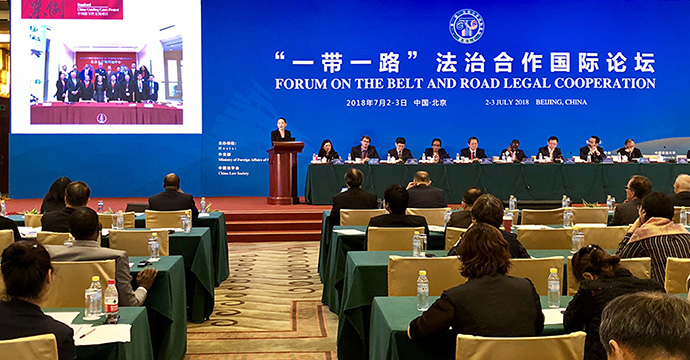 At the Forum on the Belt and Road Legal Cooperation, Dr. Gechlik explains the importance of Guiding Cases to the initiative.
 
在"一带一路"法治合作国际论坛上,熊博士解释了指导性案例对该倡议的重要性。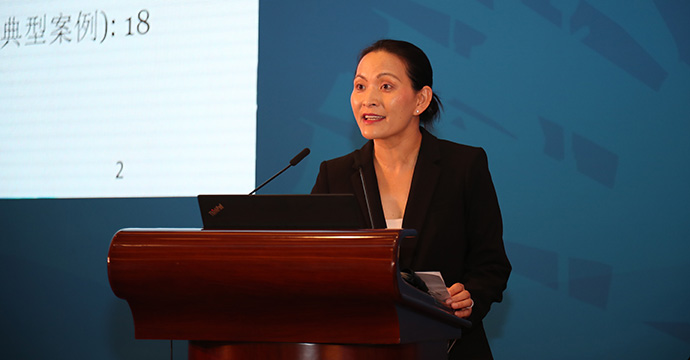 Dr. Gechlik meets with GONG Jiali, President of the High People's Court of Guangdong Province, and other leaders of the Court.
 
熊博士与广东省高级人民法院院长龚稼立及其他领导会面。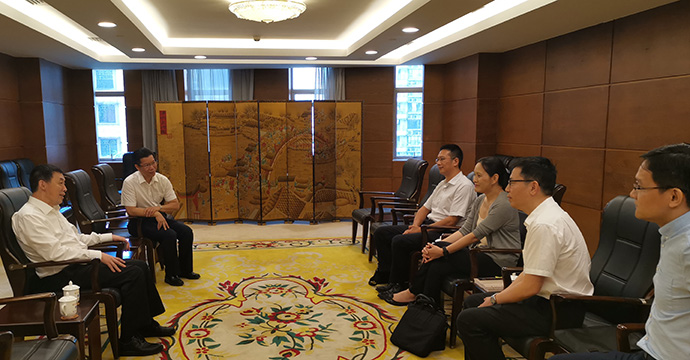 Dr. Gechlik delivers a two-hour lecture at the High People's Court of Guangdong Province.
 
熊博士在广东省高级人民法院进行了两个小时的演讲。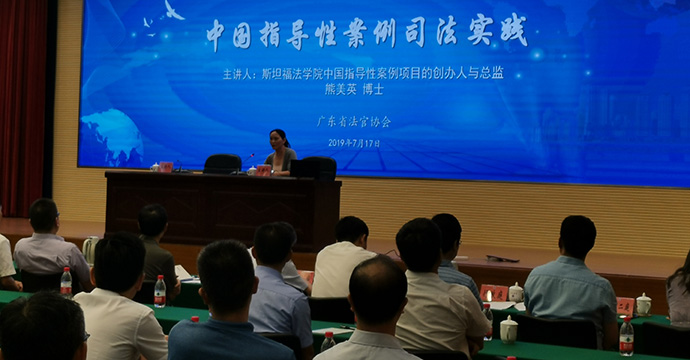 Are you ready to seize global opportunities?
Founded in 2021 by Dr. Mei Gechlik, SINOTALKS® empowers business executives and policymakers with knowledge about China law and policy and helps them leverage our knowledge and networks to seize global opportunities. For nearly three decades, Dr. Gechlik has strategically addressed China-related issues and achieved numerous accomplishments (see below list of some examples). If you need our help, contact us at contact.sinotalks.com or mgechlik@sinotalks.com. We will be delighted to offer our assistance through consultation, customized training, and/or speaking engagements.
To gain Dr. Gechlik's insights about China law, policy, and business, please read her well-received LinkedIn newsletter, SINOTALKS® In Brief.  It has more than 4500 subscribers, many of whom are leaders in their industries.
---
您准备好把握全球机会了吗?
丝络谈™由熊美英博士于2021年成立,通过提供有关中国法律和政策的知识来壮大企业高管和政策制定者的力量,并协助他们利用我们的知识和网络,把握全球机会。近三十年来,熊博士战略性地解决了很多与中国相关的问题,并取得了许多成就(详见以下示例)。如果您需要我们的帮助,请通过 contact@sinotalks.com 或 mgechlik@sinotalks.com 与我们联系。我们很乐意通过咨询、定制培训和/或演讲活动提供帮助。
要获得熊博士对中国法律、政策和商务的见解,请阅读她广受欢迎的《丝络谈™简讯》 (SINOTALKS® In Brief) 。该简讯已有超过 4500 名订阅者,其中许多是各行业的翘楚。
---
A few examples illustrating the strategic importance of Dr. Gechlik's problem-solving approach to address China-related issues:
以下示例说明熊博士解决中国相关问题方法的战略重要性:
In February 2001, a few months before her completion of her doctoral dissertation on judicial reform in China, Dr. Gechlik was invited by the Office of the U.N. High Commissioner for Human Rights to be its sole consultant to participate in a closed-door meeting in Beijing, where she explained to Chinese officials why China's re-education through labor system violated Chinese legal principles and should, therefore, be abolished. The success contributed to the formal abolition of the system years later.
2001年2月,熊博士在完成其关于中国司法改革的博士论文前几个月,应联合国人权事务高级专员办事处的邀请,作为该处唯一顾问参加了在北京举行的闭门会议。在该会议中,她向中国官员解释了为什么中国的劳动教养制度违反了中国的法律原则,并因此应该被废除。这一成功促成了数年后该制度的正式废除。
In April 2005, while working for the Carnegie Endowment for International Peace, a Washington D.C.-based think tank, Dr. Gechlik took the lead to organize a conference highlighting legal reform in China and successfully invited the Honorable Sandra Day O'Connor, Associate Justice of the United States Supreme Court, and the Honorable ZHOU Wenzhong, the Ambassador of the People's Republic of China to the United States, to deliver keynote remarks.
2005年4月,熊博士在华盛顿智囊机构卡内基国际和平基金会工作期间,牵头组织了中国法律改革的会议,并成功邀请了美国联邦最高法院副大法官桑德拉·戴·奥康纳(Sandra Day O'Connor)和中华人民共和国驻美国大使周文忠发表主题演讲。
In February 2011, three months after the Supreme People's Court of China released its first set of rules on Guiding Cases, China's de facto binding precedents, Dr. Gechlik founded the groundbreaking China Guiding Cases Project at Stanford Law School to help increase judicial transparency and accountability in China. The project's efforts in promoting these important cases around the world earned widespread recognition, including from the Supreme People's Court of China itself. Following a formal visit to the highest court to meet with the team of judges overseeing Guiding Cases, Dr. Gechlik and her team had the honor to edit and publish a series of articles contributed by Chinese judges to help promote deeper understanding of the Chinese judiciary.
2011年2月,在中国最高人民法院发布第一套指导性案例(中国具有事实上约束力的案例)规则的三个月后,熊博士在斯坦福法学院创立了开创性的中国指导性案例项目,以帮助提高中国司法透明度和问责性。该项目在全世界推动这些重要案例的努力赢得了广泛——包括来自中国最高人民法院——的认可。熊博士和她的团队在正式访问最高人民法院并拜会负责指导性案例工作的法官团队后,有幸编辑并出版了一系列由中国法官撰写的文章,以帮助加深对中国司法的了解。
In July 2018, invited by the Ministry of Foreign Affairs of China to speak at an international forum on the country's Belt and Road Initiative, Dr. Gechlik seized the opportunity to emphasize the importance of releasing Guiding Cases addressing transnational legal issues related to the initiative. A few months later, six such Guiding Cases were released by the Supreme People's Court.
2018年7月,应中国外交部邀请,熊博士在中国"一带一路"倡议国际论坛上发言,强调发布能解决与"一带一路"相关的跨国法律问题的指导性案例的重要性。几个月后,最高人民法院发布了六个这类型的指导性案例。
In July 2019, Dr. Gechlik delivered lectures in four cities in China, sharing her insights about Chinese legal issues with more than 2,000 judges, 1,000 lawyers, and other experts. She had the pleasure to meet with leaders of the High People's Court of Guangdong Province before delivering her lecture through a live broadcast to more than 2,000 judges in the province.
2019年7月,熊博士在中国四个城市发表演讲,与 2000 多名法官、1000 多名律师和其他专家分享她对中国法律问题的见解。她有幸会见了广东省高级人民法院的领导,并通过直播向全省2000多名法官发表了演讲。