China's Quest for Homegrown Disruptive Technologies†
Table of Contents
Estimated Reading Time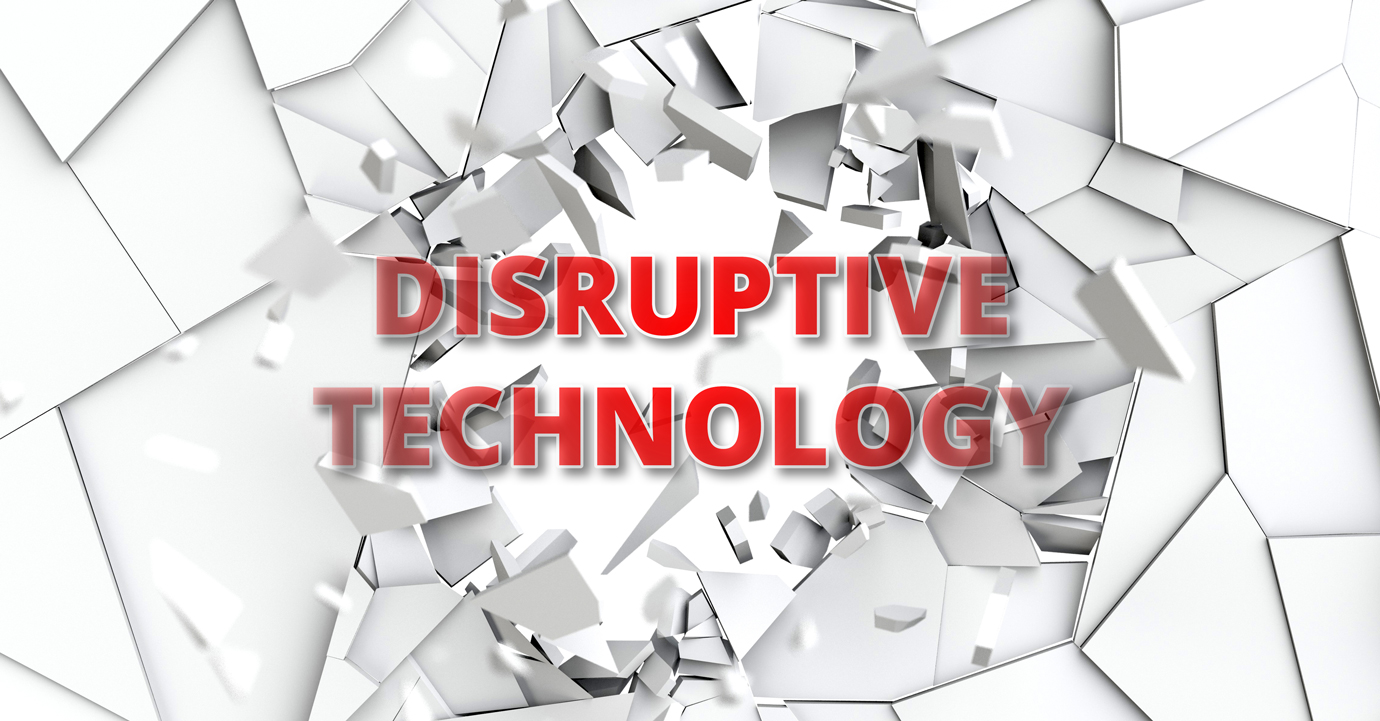 To see more clearly where China stands today, we need to understand China's preparation for the future. One such preparation is the country's quest for homegrown disruptive technologies. What disruptive technologies does China want to develop domestically? How has China conducted this quest? What are the results so far and related implications?
"Disruptive Technology" as Understood by China
Coined in the early 1990s by the late professor Clayton Christensen, the term "disruptive innovation" has been misunderstood and has often been used interchangeably with "disruptive technology". According to The Clayton Christensen Institute, a nonprofit think tank founded by the professor, "disruptive innovation describes a process by which a product or service initially takes root in simple applications at the bottom of a market—typically by being less expensive and more accessible—and then relentlessly moves upmarket, eventually displacing established competitors". The institute emphasizes that "disruptive innovations are NOT breakthrough technologies that make good products better; rather they are innovations that make products and services more accessible and affordable, thereby making them available to a larger population" (emphasis added).
In today's business world, the term "disruptive technology" is generally understood as a new technology that has the potential to significantly change an existing market or even create an entirely new market. As identified by a few "disruptive technology" indexes tracking the performance of companies engaged in the development of disruptive technologies, these technologies currently include but are not limited to: Artificial Intelligence, 3D Printing, Clean Energy and Smart Grids, Cloud Computing, Cybersecurity, Fintech, Healthcare Innovation, and Internet of Things.
Interestingly, China's understanding of "disruptive technology" is not completely the same. As explained in the rules of a "disruptive technology" competition run by the country (see below):
Disruptive technology is an innovative technology that "can change the rules of the game". […] From a technological point of view, [disruptive technologies] are breakthrough, innovative technologies produced on the basis of new principles, new combinations, and new applications of science and technology that have led to the creation of new technological tracks. From an industrial point of view, [disruptive technologies] should be tightly integrated with industries. Through the formation of new processes, new products, or new models, the technological innovations can be used to drive the upgrading of industries, change the mainstream products and market structures of industries, and promote the revolutionary and disruptive progress in related industries and even the global economy (emphasis added).
China's emphasis on not only the industrial transformations brought about by "disruptive technologies" but also their technological breakthroughs (i.e., a key distinction from Professor Christensen's definition) makes the country's quest for such technologies even more important to follow closely.
China's Approach to Its Search for Select Disruptive Technologies
China's quest for homegrown disruptive technologies is primarily conducted through the National Disruptive Technology Innovation Competition, which was launched last year and is being run again now by the country's Ministry of Science and Technology.
The 2022 Competition provides two routes through which the best and brightest in China can join the competition:
First Route: Open Selection
The Open Selection welcomes submissions of diverse types of disruptive technologies for consideration. The organizer of the 2022 Competition has identified key areas of focus as follows:
[…] technological areas that may lead to major disruptive breakthroughs, including integrated circuits, artificial intelligence, future networks and communications, biotechnology, new materials, green technology, manufacturing of high-end equipment, new energy, and interdisciplinary studies (emphasis added).
In the 2021 Competition, all except one—new energy—of the above key areas of focus were also identified. Although the organizer does not explain the rationale for adding "new energy" this year, this addition reflects China's growing enthusiasm for seeking technological breakthroughs to solve energy-related problems.
Applications for consideration through the "Open Selection" process must be submitted by enterprises and institutions that are, in accordance with Chinese law, independent legal persons and that, among other criteria, have good reputation, have demonstrated strong innovation capabilities, and have the competence to implement the "disruptive technology" projects submitted for consideration.
The entire Open Selection process will go through various stages, including initial screening, area-specific competitions that allow applications covering a certain technological area to be compared directly, and a final competition. Winning projects will be recommended to the Ministry of Science and Technology.
Second Route: "Unveiling a List, Claiming Leadership"
The 2021 Competition used Open Selection as the only route for interested enterprises and institutions to participate in the competition. The 2022 Competition provides an additional option called "Unveiling a List, Claiming Leadership". This alternative route involves the organizer's "unveiling" of its wish list of "disruptive technologies" for solving specific problems. Enterprises and institutions that propose the best solutions will win the competition and take the leadership of running future implementation programs.
The Ministry of Science and Technology just published its wish list, which covers three areas: "digital information", "biomedicine", and "green technology". In the area of "digital information", the ministry seeks disruptive technologies related to "carbon-based semiconductors" and "quantum computing and measurement" to address specific problems. In the areas of "biomedicine" and "green technology", the ministry's explicit goals are to look for disruptive technologies related to "immune cell therapy and gene therapy" and "decarbonization and carbon sequestration", respectively.
Apparently for the purpose of making the selection process more rigorous, applicants claiming to offer solutions to problems identified on the Ministry of Science and Technology's wish list will be required to directly compete with each other on-site. Like the Open Selection process, winning projects will also be recommended to the ministry.
Results and Implications
The winning projects of the 2022 Competition will be selected by the end of this year. Details about the winning projects of last year's competition are not clear, though some unofficial sources have reported that these projects did not appear to be very "disruptive". This might be the reason for the organizer to introduce more rigorous selection components (e.g., the use of "Unveiling a List, Claiming Leadership" method) in this year's competition.
However, it is too early to draw conclusions at this stage. It usually takes some time for "disruptive technologies" to transform industries and markets and, once these technologies take off, the impact will be significant. All winning projects will receive the support of the Chinese government, which, as indicated in details about the competition, will engage "top-level strategic institutions", "venture capital institutions", and "commercial banks" in the incubation of the projects and will help the projects identify industrialization sites, strategic partners, and other resources. Consequently, it is quite likely that China's quest for homegrown disruptive technologies will produce results.
Broader implications must not be underestimated. China has already mobilized its innovative teams across the country to jointly solve problems affecting the future of China and, probably, that of the entire world. This momentum is likely to yield more innovations in the coming years when more competitions are organized, no matter whether they are identified as "disruptive". In addition, the growth of homegrown innovations will be a strong driving force for the establishment of better mechanisms for protecting innovations and for tracking their performance in the markets. Ultimately, these mechanisms will likely benefit innovators and investors inside and outside China.
---
† The citation of this article is: Dr. Mei Gechlik, China's Quest for Homegrown Disruptive Technologies, SINOTALKS.COM, In Brief No. 18, Aug. 3, 2022, https://sinotalks.com/inbrief/2022w31-english.
The original, English version of this article was edited by Nathan Harpainter. The information and views set out in this article are the responsibility of the author and do not necessarily reflect the work or views of SINOTALKS.COM.
Consultation, Training, & Speaking Engagements
If you need strategic solutions to problems affecting your business/professional activities in China and/or beyond, contact us at contact@sinotalks.com. We will be delighted to offer our assistance through consultation, customized training, and/or speaking engagements.