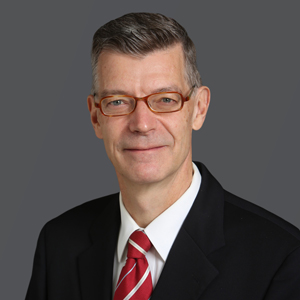 Mr. Robert Woll
Advisor, SINOTALKS®
Private Investor & Legal Advisor to Multiple Tech Start-Ups Including WeStyle Inc.
Former Partner of Major Global Law Firms
Mr. Robert Woll is an international commercial lawyer with experience in both China and the United States, including twenty years in Hong Kong and six years in Beijing.  He is currently a private investor and legal advisor to tech start-ups, including WeStyle Inc., a digital fashion company based in Hong Kong and Shenzhen.
During a multi-decade career in private practice, Mr. Woll worked as a partner at major global law firms, including Morrison & Foerster LLP, Wilmer Cutler Pickering Hale and Dorr LLP, and Mayer Brown LLP. Mr. Woll focused on cross-border mergers and acquisitions, joint ventures, capital markets, finance, investment funds, and financial institutions. He has deep experience regarding compliance with a wide range of regulatory requirements in China, particularly in relation to China's digital economy and technology sector. In addition to advising a range of public and private corporations based in Asia, he advised multinational corporations and private equity firms on acquisitions, joint ventures, and investments, counselled private equity clients regarding consortium and co-investment arrangements, represented institutional investors investing in Asia, and advised private equity sponsors and managers on joint venture and co-general partner arrangements.
Mr. Woll has held numerous law firm leadership positions, including Hong Kong office managing partner at Morrison & Foerster from 2000 to 2005 and co-partner in charge of the Beijing office at WilmerHale, where he co-founded and became head of the China transactions practice in 2007. Most recently, he was the leader of the Asia-Pacific investment management practice for Mayer Brown. Leading legal directories have recognized him over almost two decades for his work in private equity and venture capital, energy/infrastructure, and investment funds (e.g., by Chambers, Legal 500, International Financial Law Review, Asia's Leading Lawyers, and Who's Who Legal – Private Funds).
Mr. Woll is currently serving on the Board of Stanford GSB (Graduate School of Business) Hong Kong Chapter Limited, which represents Stanford-affiliated alumni based in the Greater Bay Area of China, and on the Asia Advisory Board of Stanford Law School. He previously served as President of the Princeton Club of Hong Kong and is a member of the John MacLean Society of Princeton University. He has counselled dozens of Asian lawyers and students regarding their legal studies in the United States and on their career development.
Mr. Woll graduated summa cum laude from Princeton University and from Stanford Law School, where he served as Senior Notes Editor on the Stanford Law Review. Prior to law school, he was a Princeton-in-Asia Fellow at Tunghai University in Taiwan and taught at the Middlebury Chinese Language School in Vermont. Mr. Woll is a member of the Bars of New York and California and is admitted as a solicitor in Hong Kong. He is currently a resident of Hong Kong.
---
吴柏先生(Mr. Robert Woll)
丝络谈™顾问
WeStyle Inc.等多家科技初创企业的私人投资者和法律顾问
数家全球律师事务所前合伙人
吴柏先生是一位在中国和美国都有丰富经验的国际商事律师。他在香港和北京分别工作了 20 年和 6 年。他目前是科技初创企业的私人投资者和法律顾问,其中包括位于香港和深圳的数字时尚公司WeStyle Inc.。
在长达数十年的私人执业生涯中,吴柏先生曾在数家全球律师事务所担任合伙人,包括美富律师事务所(Morrison & Foerster LLP)、威凯平和而德律师事务所(Wilmer Cutler Pickering Hale and Dorr LLP)和孖士打律师事务所(Mayer Brown LLP)。吴柏先生专注于跨境并购、合资企业、资本市场、金融、投资基金和金融机构。 他在符合中国广泛的监管要求方面拥有丰富的经验,尤其是在中国的数字经济和技术领域。除了为一系列位于亚洲的上市公司和私营公司提供咨询服务外,他还就收购、合资企业和投资向跨国公司和私募股权公司提供建议,协助私募股权客户作出财团和共同投资的安排,代表在亚洲投资的机构投资者,以及向私募股权发起人和管理人提供关于合资企业和联合普通合伙人的安排的建议。
吴柏先生曾担任多家律师事务所的领导职务,包括 2000 年至 2005 年担任美富律师事务所香港办事处管理合伙人。此外,他担任专门负责威凯平和而德律师事务所北京办事处的联席合伙人,并于2007年共同创立该所的中国交易业务部兼成为该部的负责人。之后,他担任孖士打律师事务所亚太投资管理业务的负责人。近二十年来,领先的法律名录都对吴柏先生在私募股权和风险投资、能源/基础设施和投资基金方面的工作作出肯定。这些法律名录包括《钱伯斯》、《法律 500 强》、《国际金融法律评论》、《亚洲领先律师》和《法律名人录 – 私人资金》。
吴柏先生是斯坦福大学商学院香港分会有限公司的董事会成员,该分会代表驻扎在中国大湾区的斯坦福大学校友。他也是斯坦福法学院亚洲顾问委员会成员。他曾担任香港普林斯顿会主席,并且是普林斯顿大学约翰麦克莱恩学会的成员。他为数十名亚裔律师和学生提供了在美国的法律学习和职业发展方面的咨询服务。
吴柏先生以优异成绩毕业于普林斯顿大学和斯坦福法学院,还担任《斯坦福法律论》的资深编辑。在进入法学院之前,他是台湾东海大学的普林斯顿亚洲研究员,并在佛蒙特州的米德尔伯里中文学校任教。吴柏先生是纽约和加利福尼亚州的律师,并在香港取得律师资格。他目前居住在香港。