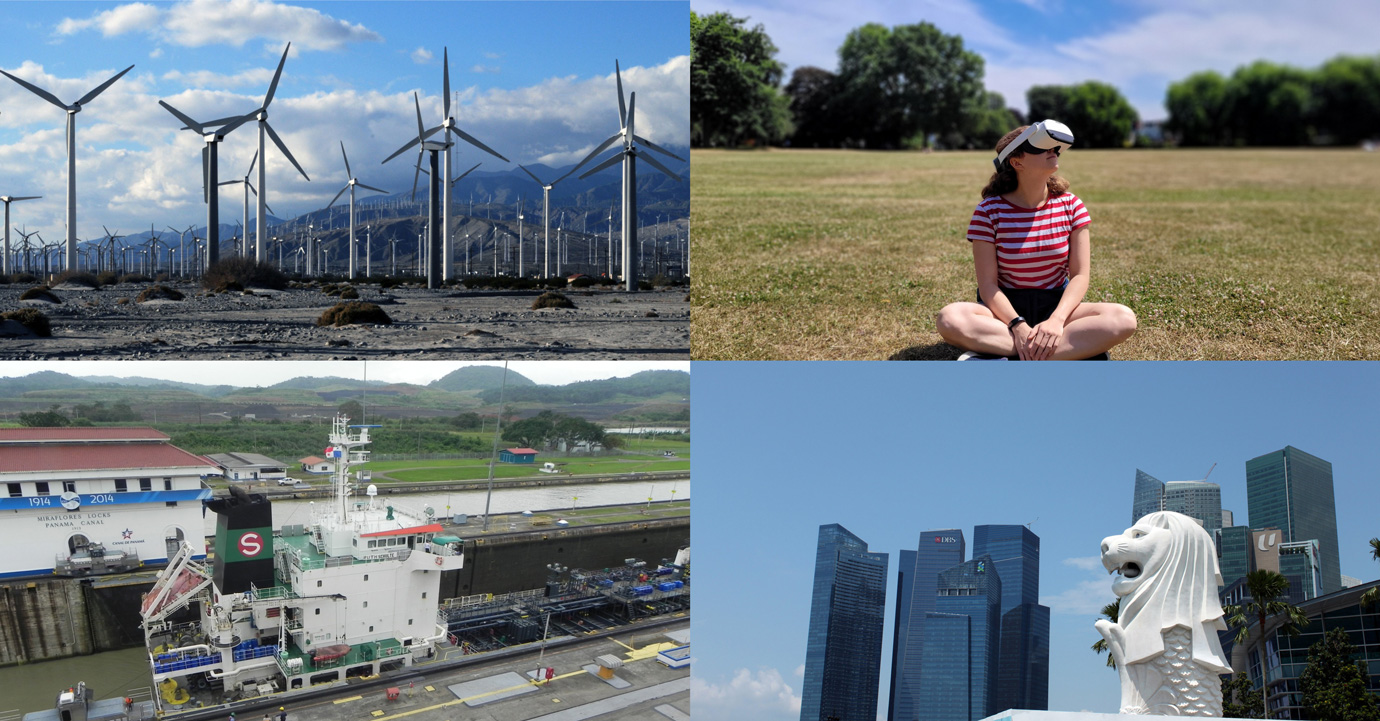 Update #1: California to Gain from Biden-Xi Meeting
U.S. President Joe Biden's meeting with Chinese President XI Jinping this week while the two leaders attend the Asia-Pacific Economic Cooperation summit in San Francisco has rekindled some hope for better U.S.-China relations. The two countries will likely be able to ease bilateral tensions by restoring some economic ties, even though their differences on tough issues—such as Taiwan, the race to develop critical technologies, and solutions to international conflicts—are expected to remain.
President Xi's arrival in the United States coincides with China reaching a critical point that is unprecedented: the country recently recorded for the first time more outbound direct investment than inbound direct investment. To attract more foreign investors, President Xi announced during China's Belt and Road Forum held in October that the country will roll out more policies favorable to foreign investment, including removing restrictions on foreign investment access in the manufacturing sector. As President Xi is scheduled to meet leaders of U.S. businesses, will he bring more good news to boost the confidence of these businesses in the Chinese market, particularly businesses in California?
Worth noting:
The arrival of President Xi in California brings the state—whose cooperation with China on climate issues dates back a decade—once again into the spotlight. Less than a month ago, California Governor Gavin Newsom visited Beijing and met with President Xi and a few other high-level Chinese officials to discuss a wide range of topics, including climate action and economic development. During the meeting, as pointed out by Sylvia Wu, a member of the SINOTALKS® Global Business & Development Network, Governor Newsom emphasized:
Divorce is not an option. The only way we can solve the climate crisis is to continue our long-standing cooperation with China. As two of the world's largest economies, the work we do together is felt in countless communities on both sides of the Pacific.
In addition, Governor Newsom stressed the importance of maintaining "open lines of communication and commerce in key California industries, notably high-tech innovation and agriculture" and stated that "subnational leadership is vital to global climate action". These words resonate with China. California and its businesses are, therefore, well-placed to reap benefits brought by the Biden-Xi meeting.
Update #2: Metaverse Brings China and Meta Closer
Mark Zuckerberg-run Meta's reported return to the Chinese market after a 14-year absence seems to show the preliminary success of Governor Newsom's call for China to keep "open lines of communication and commerce in key California industries, notably high-tech innovation". According to news sources, Meta and Tencent, the leading Chinese multinational technology and multimedia company, have reached an agreement under which Tencent will sell a lower-priced version of Meta's virtual reality headset in China.
This "reunion" between China and Meta, whose social-media platforms have been blocked in the country since 2009, is not a surprise, given China's strong interest in the Metaverse, as analyzed by Dr. Mei Gechlik, Founder & CEO of SINOTALKS® more than a year ago.
Worth noting:
The significance of the Meta-Tencent deal is at least twofold. First, this deal may help illustrate how high-tech businesses can conduct business with/in China without triggering U.S. sanctions.
Second, one must wonder whether this deal will open a door for Meta's social-media business in China.  Considering the high standards set by China's Law on the Protection of Minors regarding actions that social-media providers must take to protect minors, China is unlikely to welcome Meta's social-media business in the near future.  The chance looks slimmer now, when Meta is facing, among others, a federal lawsuit brought by 33 U.S. states that accuse Meta of routinely collecting data on children under 13 without their parents' consent.
Related article:
Update #3: Panama and Suez Canals Present Challenges to International Maritime Trade
A month ago, Rita Lezcano, a Panama-based member of the SINOTALKS® Global Business & Development Network, shared her concerns about the Panama Canal's battle with climate change. She wrote:
The Panama Canal, responsible for 6% of global maritime trade and crucial to U.S. container traffic, encounters hurdles in a changing world. Climate change has disrupted rainfall patterns, necessitating a $2 billion Water Program to secure freshwater sources from the Indio and Bayano rivers.
[…] To mitigate water scarcity, the Canal Authority introduced measures like cross-filling in locks and freshwater fees based on drafts. While these measures appear as toll hikes, they align with industry practices globally and fund water conservation.
Preserving the freshwater supply is vital, as demonstrated by efforts to reforest the watershed and modernize water management. These strategies aim to ensure the canal's sustainability and its pivotal role in global trade.
An obvious alternative to the Panama Canal is the Suez Canal, even though the latter adds approximately 10 days compared with a typical route from the U.S. Gulf to Asia, according to industry leaders. Now, however, with the Israel-Hamas war, the reliability of the Suez Canal going forward is unclear.
Worth noting:
The challenging situation makes the need for the India-Middle East-Europe Economic Corridor more imminent. The corridor was announced in September 2023 by the European Union, France, Germany, India, Italy, Saudi Arabia, the United Arab Emirates, and the United States.
In the interim period, as the corridor is built, and as the problems facing the Panama and Suez Canals are highlighted, the significance of the Trans-Pacific Route becomes more prominent. Cargo traveling this route is shipped between ports in Asia (e.g., Ningbo, Shanghai, or Shenzhen in China) and ports on the West Coast of the United States (e.g., Los Angeles, Oakland, or Seattle), and thereafter tranported inland via rail or by truck.
After the Biden-Xi meeting, if and when U.S.-China economic ties improve, maritime trade between the two countries will likely rise. California and other states with ports on the Trans-Pacific Route, such as Washington, are expected to play an important role—and, thereby, benefit significantly—with this development.
Update #4: Singapore's Insights About Asia
At a recent forum held in Singapore, Prime Minister LEE Hsien Loong commented that there would be no imminent conflict over Taiwan, unless Beijing is provoked. This assessment is in line with our analysis included in the last issue of SinoExpress™. Therein we reported a poll indicating, among other details, that (1) "a record high percentage of Taiwanese respondents (nearly 60%)" support maintenance of the status quo in Taipei's relations with Beijing, and (2) nearly 75% of Taiwanese respondents would like to see more interactions among people across the Taiwan Strait. These findings validate the measures Beijing has taken to encourage more integrated activities across the strait.
Worth noting:
Prime Minister Lee also commented on the difficult South China Sea issue. He said, "Four ASEAN countries have claims in the South China Sea. All of them want to work an arrangement out between themselves and with China, but at the same time all of them have other stakes with China."
Among these four countries, China seems to have some success in engaging positively with Vietnam, Malaysia, and Brunei. The growing tension between China and the Philippines, marked by the latter's recent move to withdraw from China's Belt and Road Initiative, will test China's ability to ease bilateral tensions diplomatically, in the hope of maintaining relative stability in the region at a time when the world does not need more conflict.
---
† The citation of this article is: The Editorial Board of SINOTALKS®, California & Biden-Xi Meeting, Meta & China, Canals & Trade, and Singapore & Asia, SINOTALKS.COM®, SinoExpress™, Nov. 15, 2023, https://sinotalks.com/sinoexpress/202311-english-california-meta-canal-singapore.
Related Articles