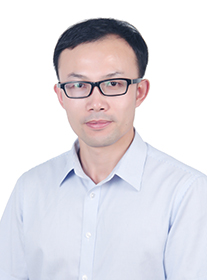 Dr. GUO Wenli
Advisor, SINOTALKS®
Assistant President, Beiming Software Co., Ltd.
Dr. GUO Wenli previously served as a judge at the Wuxing District People's Court of Huzhou City, Zhejiang Province. Afterwards, he served as a judge at the Intermediate People's Court of Huzhou City, where he was also a member of the court's Adjudication Committee and director of the court's Research Office. On several occasions, he was seconded to work at the High People's Court of Zhejiang Province and the Supreme People's Court.
Dr. Guo joined Beiming Software Co., Ltd. (http://www.bmsoft.com.cn) in May 2018 and has been serving as the company's assistant president since November 2019. Apart from overseeing the innovation of legal technology products, he is responsible for exploring the application of information technologies such as big data, cloud computing, blockchain, and the Metaverse to the judicial field, optimizing social governance methods, and advancing intelligent governance. In this role, Dr. Guo has contributed significant efforts to the development of China's online dispute resolution (ODR).
As a member of the Dispute Resolution Group of the China Council for the Promotion of International Trade (CCPIT)'s Panel of Experts, Dr. Guo represents CCPIT, an observer of the United Nations Commission on International Trade Law (UNCITRAL), to attend UNCITRAL meetings. In addition, Dr. Guo is an adjunct researcher at the National Rule of Law Index Research Center of the Chinese Academy of Social Sciences, a researcher at the Institute of Arbitration of the China University of Political Science and Law, a part-time graduate student supervisor at Guanghua Law School of Zhejiang University, and a legislative expert on the Standing Committee of the People's Congress of Huzhou City, Zhejiang Province. He also actively participates in cutting-edge theoretical research, teaching, and local legislative work on dispute resolution.
郭文利博士
丝络谈™顾问
北明软件有限公司助理总裁
郭文利博士曾任浙江省湖州市吴兴区人民法院法官;浙江省湖州市中级人民法院法官、审判委员会委员、研究室主任;并具有调派参加浙江省高级人民法院以及最高人民法院工作履历。2018年5月,郭博士开始于北明软件有限公司(http://www.bmsoft.com.cn)工作,并自2019年11月起,担任该公司的助理总裁,负责法律科技产品创新工作,探索大数据、云计算、区块链、元宇宙等信息技术在司法领域的应用,优化社会治理方式,推进智能化治理工作,尤其是为中国在线争端解决(ODR)的发展贡献了诸多力量。
此外,郭博士作为中国贸促会联合国贸法会观察员专家团争议解决组成员、中国社会科学院国家法治指数研究中心客座研究员、中国政法大学仲裁研究院研究员、浙江大学光华法学院兼职硕士研究生导师、浙江省湖州市人大常委会立法专家,还积极参与纠纷解决的前沿理论研究、教学以及地方立法工作。