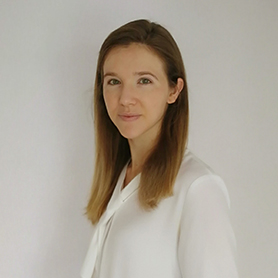 Dr. Jennifer Baccanello
A registered foreign lawyer based in Hong Kong, Dr. Jennifer Baccanello focuses on issues related to the interconnectedness between the financial market in Hong Kong and that in Mainland China.  She is also strongly interested in analyzing the impact of the rapid development of the Chinese legal system on the evolution of the country's financial system.
Dr. Baccanello began studying Mandarin on a whim as an undergraduate university student in Australia and has never looked back.  Prior to arriving in Hong Kong, she undertook a Master's degree in International Relations at Shandong University and then completed a Ph.D. at Shanghai International Studies University focusing on Chinese legal language.  In addition to the aforementioned advanced degrees, Dr. Baccanello also holds an LL.B. and B.A. (Italian and French) from Flinders University, Australia.
白溱博士(Dr. Jennifer Baccanello)
白溱博士是一名在香港注册的外国律师,专注于香港金融市场与中国大陆金融市场之间的相互联系所涉及的问题。关于中国法律制度的快速发展对该国金融体系的影响的分析,她亦十分关注 。
白博士在澳大利亚读本科时一时兴起开始学习汉语,此后她从未回头。来香港前,她在山东大学攻读国际关系硕士学位,然后在上海外国语大学完成博士学位,专注于中国法律语言。除了上述高级学位外,白博士还拥有澳大利亚弗林德斯大学(Flinders University)的法学学士和文学学士(意大利语和法语)学位。